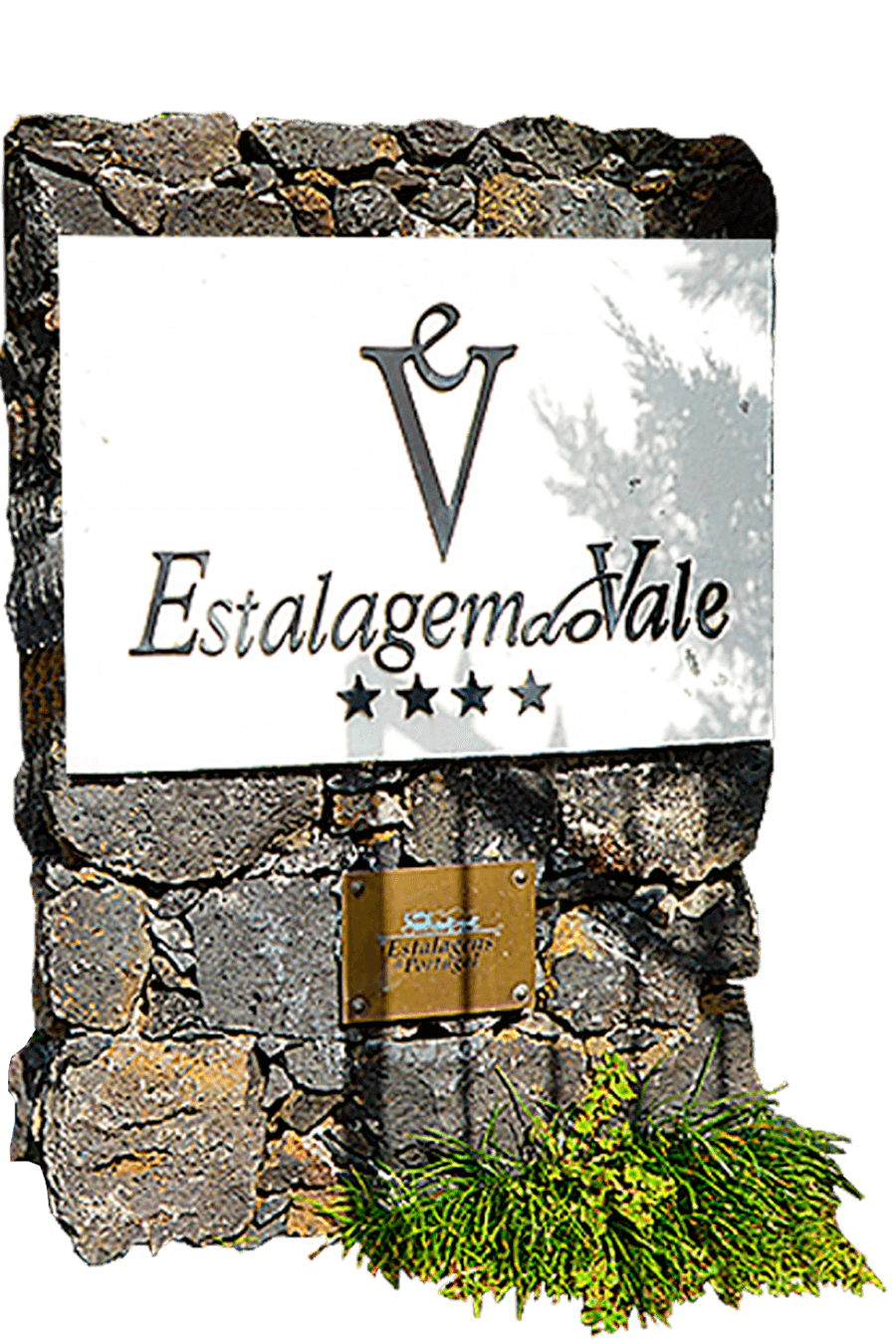 ISABEL DE SOUSA
We welcome you to our hotel and hope to contribute to your rest, business or leisure.
You can learn more about our offer, the space and the conditions we provide to our guests.
At your service...
Estalagem do Vale is a charming, historical country-house style inn that offers comfortable, "home from home" accommodation in the beautiful setting of the Laurissilva Forest, one of the most idyllic places on Madeira Island."
The main building itself has a colourful history: it started life as a manor house hotel over 150 years ago. It was a school for many years and was even used as a hospital when the local community needed such a facility!
Nowadays Estalagem do Vale boasts 41 rooms, with such 21st century conveniences as cable TV, internet access and direct dial telephones: everything to make life as comfortable as can be. Guests also have a restaurant and bar at their disposal and, as we are a hotel that strives for environmental sustainability, the hotel has an indoor pool in winter and an outdoor pool in summer, thus using the natural resources that the environment provides, as well as of leisure facilities, within the building or set in the beautiful gardens. Estalagem do Vale welcomes younger visitors and has one room adapted to meet the needs of less mobile guests.
Its lovely location on the northern side of Madeira Island, in the São Vicente valley that forms part of the renowned Laurissilva Forest - a World Heritage Site - ensures that visitors can soak in the magical atmosphere of Nature at its very best. Although capital city Funchal is only 20 kms away, it really is another world, one where birdsong and the heady scent of herbs wafting on the breeze are the order of the day.
OUR SERVICES
24 HOURS
We are open 24 hours a day. The reception is always there for you.
RENT-A-CAR
We provide car rental. Comfortably in your Hotel!
HEATING
The Hotel has central heating in all rooms, including common areas.
LUGGAGE
We take care of your luggage, from the reception to your room.
TURKISH BATH
You can take your Turkish bath, and relax to the fullest during your stay!
BAR
Let yourself be charmed by the flavors of our drinks and cocktails.
LIBRARY
Relax and read a book by the fireplace, our library awaits you.
BYCICLE TOURS
You can enjoy nature in a different way by taking a bicycle tour.
BILLIARDS
Play in the company of family and friends in our billiards.
BUSINESS CENTER
Do you want to meet with your partners? We have the right space.
IRONING SERVICE
We take care of your clothes down to the smallest detail.
GYMNASIUM
We have a fully equipped gym where you can keep in shape.
JACUZZI
Relax and recover your energy in our jacuzzi. The rest was designed for you.
WIFI
We have wifi in all hotel. Just access your favorite content.
LAUNDRY
We take care of your clothes. Your only concern will be what to wear!
GARDEN
Being in nature without leaving the same place. Visit our gardens.
MINI GOLF
We have a mini golf course where you can practice your shots.
CAR PARK
Bring your car, our rent one. We have a parking place.
SWIMMING POOL
The hotel has an indoor pool in winter and an outdoor pool in summer
RESTAURANT
The best flavors await you. Pass by "Caramujo" our restaurant at your service.
ROOM GAMES
For those who like to play. We have the ideal space for you.
SAUNA
To stay healthy and relax, visit our sauna and take some company.
SOLARIUM
Make the most of the sun in our solarium. Rest in our company.
TABLE TENNIS
Do sport on our table tennis with a family member or friend.
TERRACE
Enjoy the scenery and observe the sea or the mountain.
SERVICE ROOM
The best room service, designed to serve you better.
ARROWS GAME
Another service that we make available to our guests, while resting at our hotel.
BOWLING GREEN
Enjoy the open space of our garden and practice a little bowling.
CROQUET
Gather your friends and enjoy this magnificent game. Everything outdoors, in our gardens.